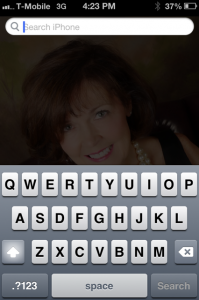 The second pertiest thing on my iPhone with T-Mobile after the picture of my wife is the 3G!
Woo hoo!
What was that old RCA Commercial.
Wow, I got 3G.
T-Mobile iPhone 3G.
I can talk really fast now.
Wow. T-Mobile iPhone 3g.
Sung to the tune of Wow! I got color TV.  RCA Victor Color TV. I can see color now. Wow. I got color TV.