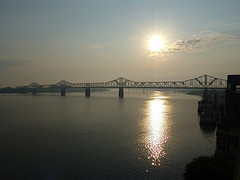 Some of you may know that I have been blogging and posting away for well over a decade.   Until today, most of the work has been that of a general legal focus.
Now, I am going to concentrate on insurance and injury law, and  some trial practice tips and pointers gained over 30+ years as an Army Judge Advocate, military judge, insurance defense lawyer, and now a personal injury trial lawyer.
My father told me that one man's heritage is another's legacy.  So the help I have received from others, I will try and pass it on.
Better yet, I hope "Louisville Law" becomes a forum for other lawyers to comment and critique current issues of law, life, and personal and professional development.
If not, there is always my ramblings and ruminations.
Let the journey begin!