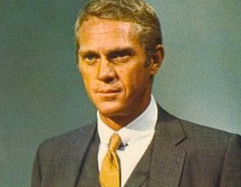 Paul R. Schurman, Jr.
Paul is a partner in the litigation department and a member of the firm's Board of Directors. He has tried a variety of cases in multiple courts.
Paul has represented business plaintiffs in successful jury trials in excess of over a million dollars. He has defended business clients in numerous jury trials.
Included in his experience are bench trials, arbitrations, mediations and injunction proceedings. His extensive litigation experience involves breach of fiduciary duty litigation, commercial disputes, banking disputes, wrongful discharge and trade secret and restrictive covenant issues on behalf of employees and employers. He represents clients who are in front of state agencies for hearings and in inquiries from various government regulators.
His clients come from an array of industries including aeronautical, construction, computer, software, medical, and telecommunications as well as others.
Paul is enthusiastic about his pro-bono work in providing legal assistance to the indigent. He accepts cases to represent indigent clients in court and has so for nearly two decades.
Paul's background is one that includes a family history of over 400 years of entrepreneurs. He is a graduate of Morehead State University and the University of Louisville Law School.
His wife, Jill, is a choir teacher at Sacred Heart Academy and his children, Drake and Harper Leigh, are active 14 year olds. Paul is member of the Kentucky and Louisville Bar Association as well as the American Bar Association. He has a BV rating in Martindale and Hubbell; has received the pro-bono award from the Louisville Bar Association and has been named as a super litigator rising star.