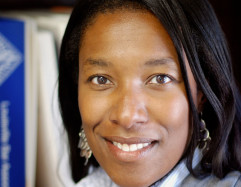 Gretchen C. Avery
Ms. Avery is a Kentucky native, having grown up in Northern Kentucky. Ms. Avery is a 1997 graduate of the University of Louisville and a 2000 graduate of the Louis D. Brandeis School of Law at the University of Louisville.
Immediately upon graduating from law school Ms. Avery entered public service as an attorney serving indigent clients at the Louisville Legal Aid Society. As an attorney in the housing unit working under the Children at Risk program, Ms. Avery's work focused on homelessness prevention.
After leaving public service Ms. Avery joined with Paul R. Schurman, Jr. and created Avery & Schurman, PLC in April 2004. Since the creation of Avery & Schurman, PLC Ms. Avery's practice has mainly focused on domestic relations (divorce, custody, child support, cps cases, paternity) and landlord tenant work.
Ms. Avery also works as a Guardian Ad Litem in Jefferson County Family Court wherein she represents children who have been neglected and/or abused.