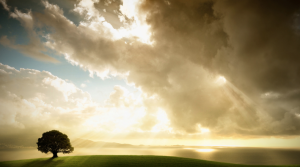 Prayer is good, prayer works.  We all should and could pray more.
With that thought in mind, I have decided that prayer should be my goal for this upcoming year.
P – R – A – Y – E – R
P is for prayer.  Pray more.  Pray daily. Pray with my wife.  To this end, we are following a morning devotional by Sarah Young, "Jesus Calling".  You can either obtain the book through one of the on-line services or through your iPhone App store.  There is a lite version to try, and a full daily devotional version.
R is for resolve for resolutions.   Establish goals to strive for and meet.  Not just a New Year resolution to lose weight, but run more, eat better, etc.  Set up goals and objectives.
A is for aim high or aspire for greater things.   Life is more than surviving or just living from day to day, but to be aspirational for one's self and inspirational for others.
Y is to yearn for more.   Not things.  But, to address and  quench those inner questions more.  What was that song by Jimmy Buffet – "He went to Paris, looking for questions to answers that bothered him so."  Interesting twist on Socrates – "The unexamined life is not worth living." ( Apology 38a).
E is for enthusiasm for faith, family and friends.  Savor their presence each day.
R is for reason and realistic.  Aim high but do not live in the clouds.  Be realistic but also idealistic.  Temper all with a little wisdom from within and without.  Run more, but remember those legs and knees are now 60 years old and covered a lot of ground in the Army and later.
Yes,  this will be a year of prayer.