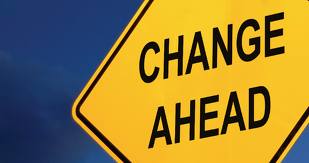 Ch-ch-Changes
Just gonna have to be a different man
Time may change me
But I can't trace time
From Changes by David Bowie
I have several ideas that I am now ready to hatch, personally and professionally.
You have already seen the rebranding of "LouisvilleLaw.com" from a static web  page with links I have used over the years, with many of them quite stale.  Well, my worldly passion is law.  I have always had a drive for the academic side which is why I have the Kentucky Court Report which I have now maintained for several years keeping you current on the appellate courts' minutes, arguments, etc.
Well, now I am making LouisvilleLaw.com my personal platform addressing injury law, insurance law, trials, and trial practice.  I use the term "platform" as intended by Michael Hyatt in his book "Platform – Get Noticed in a Noisy Word:  A Step-by-Step Guide for Anyone With Something to Say or Sell".  Click here for more information.  I will discuss this book in later posts.
For right now, this is what I have done and will be doing:
LouisvilleLaw is now a web site and blog designed for promoting issues, discussions and analysis among lawyers in areas of professionalism, injury law, insurance law, trials, trial practice (tips and suggestions), and civil procedure.  A running commentary on what is happening in trials and trying cases for lawyers representing those who have been hurt from the negligence and carelessness of others.
The Kentucky Court Report web site and blog will remain the "unofficial" web site for those documents and pages of information found at the AOC web site.  Specifically, the minutes, argument calendars, monthly summaries, discretionary review lists, news, and significant decisions and pages will be the subject of posts.  The summaries and extractions I have been doing up to now will slowly fade away with the passage of time.  However, there is value in having these official documents hit your email or RSS reader feed faster than before AND without you having to navigate their web site (which admittedly is very hard to use now).
The Kentucky Law Review is pending a major change and focus if I am able to get the cooperation and assistance of several attorneys in their specific fields of expertise to post regularly on developments in their areas of the law.  I will elaborate on this later.  It will change from sporadic  links to news stories to a roundtable discussion or forum by lawyers for lawyers.
I thank each of you for your patience, but it is time to move on up.
Ch-ch-changes.  "I watch the ripples change their size.  But never leave the stream".
Time to make some bigger ripples and move on down the stream!